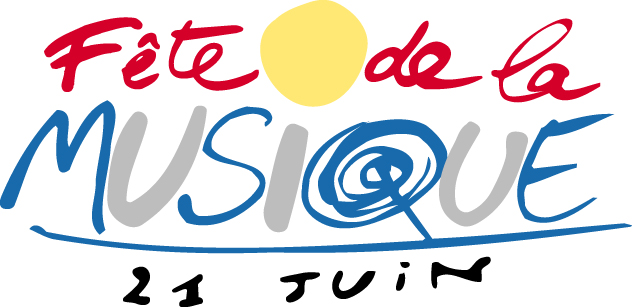 FETE DE LA MUSIQUE
FROM 18 JUNE TO 21 JUNE

Alliance Francaise will celebrate the Music during 4 days!
Come to share this fabulous event and discover French and Indian bands!

Friday 18 June, 2010 from 5.00 pm onwards at AFBBlueprint 5.00 pm
Blueprint is a band that draws inspiration from Blues and Classic
Rock. Influences range from Eric Clapton, B.B. King, Tracy
Chapman, Stevie Ray Vaughan, Creedence Clearwater Revival,
Rolling Stones, Eagles and many others.
Evening's Special
Lounge Piranah 8.00 pm
Formed in 2005 and having gigged heavily around India since
then, Piranha now has a large community of fans and regular
listeners around the country. From guitars and drums to
didgeridoos and djembes, and a short wave radio to a band comic,
Lounge Piranha is always evolving into new spaces and sounds.
website
Saturday 19 June, 2010 11.00 am onwards I AFBParachute xvi 7.15 pm
Audiences will be treated to new musical ideas that stretch their
imagination, quite different from the 'emulate your rock heroes
approach'. So if experimentation, unconventional lyrics and new
musical ideas turn you on, chances are you will have a fantastic
time at this gig.
website
The Galeej Gurus 8.00 pm
This is a band that believes in exploring music and also having as
much fun as possible doing it. They have played over 500 gigs
within & outside the country. The Galeej Gurus, in 2008 performed
at the Dubai Desert Rock Festival In India, the group has also
opened for legendary rockers such as MR. BIG & Deep Purple. In
March 2010, the Rolling Stone magazine featured the Galeej Gurus
as one of 'India's Hottest Bands'.
website
Sunday 20 June, 2010 11.00 am onwards AFBDor 6.30 pm
Dor is a new band born out of the secret creative urges lurking in
the so-called "IT companies" of Bangalore. Started purely as an
activity of a few "techies" within office, the interest soon turned
into a regular indulgence and then to serious passion with the
creation of the band.
Rhythm & Raaga 7.15 pm
Rhythm & Raaga was founded by the percussionist of the band Gopi
and the vocalist Sangeetha Srikishen. The musicians complement
each other's styles on stage. Each performance has in it, a variety of
sounds and genres of music covering a wide range of styles.
Monday 21 June, 2010 6.00 pm onwards at AFBSyrinx 6.00 pm
At Syrinx, music is taught as a comparative study between Indian &
western styles, supplementing it with ear training and vocal training.
Founded by Sumanth Raghavendra, an ardent student of music
himself, trained by Smt. Gynanambal (Carnatic classical instrument
Veena), Sri D.S.Jois (Keyboard), and Sri. Trinity D'Souza (Guitar),
the Syrnix band is an amalgamation of the musical sounds emanating
out of the learning process at the school itself.
Raghuram Rajgopal 6.45 pm
Raghuram Rajgopal is blessed with a resonant & mellifluous voice,
strict adherence to classicism, high level of aesthetics in his music
& complete involvement in his rendition making every concert
interesting for listeners.
website
Sangeetha Srikishen 7.15 pm
Guided by different tutors in diverse styles, she now is a versatile
singer who adapts herself to different genres of music; be it classical,
light, devotional, folk or fusion. Her love for music began right at the
tender age of five when she used to lead at various religious
gatherings along with her mother, a violinist. Little did her mother
know that when she struck chords on her violin, chords of music
struck her daughter's heart and Sangeetha submerged herself into
the ocean of music!
MoonArra 8.00 pm
Moon Arra is a world music band, a meeting ground for musicians
with diverse styles ranging from jazz to Indian classical. This is a
platform where musical minds can exchange styles, spontaneity,
and musical action. This band is also working on an album of original
music and plans to produce it soon.
website
SPECIAL VENUE Sam Smala

Sunday 20 June, 2010 I 8.00 pm Auditorium, AFB
"Smala" is a word which comes from North Africa and means "family",
and music from the group Sam Smala evokes the feeling of warmth that
family inspires. These five incredible performers, all great jazzmen who
have studied in some of the greatest music schools in the world, are
inspired by jazz, gypsy jazz and world music. This band takes you from
Havana to Paris, from New York to Istanbul without pretention, with an
extraordinary "joie de vivre".
Samuel Strouk (Guitar)
Samuel Strouk performed, at the age of 26, his first solo concert at the
Beaux Arts de Lima auditorium. In 2008, he worked on three albums and along with
other musicians composed and recorded musical scores for films and documentaries
(Baby Love Lambert Wilson, Résistance France 2). He is the composer, the arranger
and the singer of "Carhabana"- an amazing fusion of Cuban jazz and Manouche jazz.
Guillaume MARIN (Bass)
Guillaume MARIN began playing music at the age of nine. He studied saxophone and
classical music for ten years at the Conservatoire de Montpellier. Later, it is with the help
of the electric bass that he explored other musical styles – jazz, funk and flamenco ...
Quentin BRAINE (Drums)
He discovered music at a very young age alongside his father Alain Braine, guitarist,
saxophonist and singer. He tried his hands at playing drums at the age of three duringa rehearsal at home and ever since his passion for drums has never left him. The
percussionist now lives in Paris, plays with various formations, "Samuel" being one of
them and is part and parcel of numerous projects inspired by a wide range of styles:
jazz, soul, hip-hop, fusion, funk and rock.
Mathias LEVY (Violin & Guitar)
He was awarded the first prize for violin and Chamber music at the Conservatoire de
Raincy in 1999. This musician has performed more than 400 concerts with the group
Caravan Quartet and has toured Turkey, Cuba and Pakistan. He has composed musical
scores for theatre and cinema and regularly plays as part of the Trio with Samuel
Strouk and Denis Rézard for the project "Samuel"

Serena FISSEAU (Singer)
Of Indonesian origin, Serena FISSEAU has been singing since the age of 17. She grew
up listening to gospel music and jazz. Each artist that she met has added to her musical
culture and helped her perfect her profession. This polyglot singer launched the group
"Bahasabé" which has performed at different locations across the globe and has also
released three albums. This singer also teaches music and conducts workshops
regularly in France
website

Melanie




Posts

: 70


Age

: 32


Join date

: 2010-02-25


Location

: Bangalore




Melanie




Posts

: 70


Age

: 32


Join date

: 2010-02-25


Location

: Bangalore




---
Permissions in this forum:
You
cannot
reply to topics in this forum